Fine Dining – Tasting menu
With unique flavours, playful presentation and a sense of passion we allow our creativity to flow. Our tasting menu brings you the very best, and you are guaranteed to be captivated by new gastronomic delights.
Our Upper House Dining – Fine Dining concept featuring a tasting menu, which has secured Upper House Dining a Michelin star, has its own section of the restaurant. We have created a more intimate feel and an added sense of exclusivity. For those who really want to take their time and savour the experience. A culinary adventure where you get to experience our chefs' creative processes up close. Our sommeliers have created fantastic drinks packages, choosing the perfect accompanying beverages.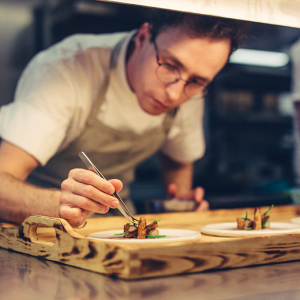 Tasting menu SEK 1,400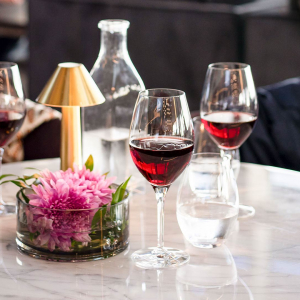 Drink package SEK 1,250
If you prefer spontaneity, drop by any time for a drink and a snack from the bar. You might also like to take a look at our Casual Dining menu– featuring lighter bites for both large and small parties.
Please note that our tasting menu must be booked in advance. If you wish to book for a party of 6 or more, please contact us at restaurant@upperhouse.se or call +46 (0)31-708 82 00 and we will be happy to help. Our tasting menu is served Tuesday to Saturday.